Check out our Services below to see all of the areas that SJ&L Inc. excels in.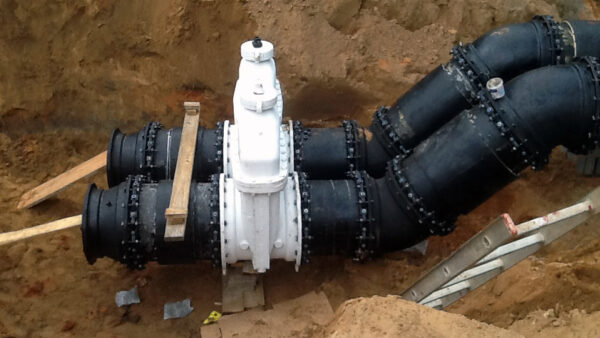 Water
Ready to provide all your water utility needs.
At SJ&L, Inc., we are well-versed in all phases of pipe installations.

Our expertise include Ductile Iron, PVC, Hydronic, and High Density Polyethylene (HDPE).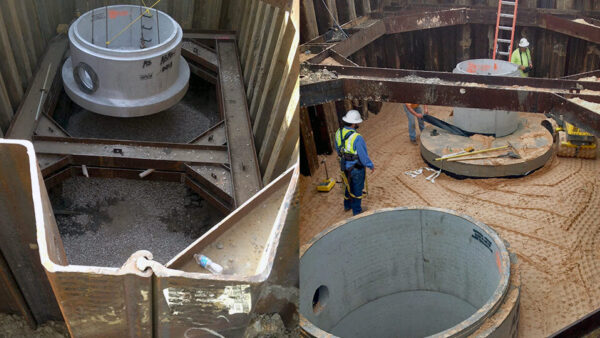 Sewer
Complete Sewer Services Capabilities.
Pictured to the side is an excellent example of our Sewer Services capabilities.
At the AIRBUS facility in Mobile, Alabama, SJ&L, Inc. installed a 32 Ft. sewer pumping station.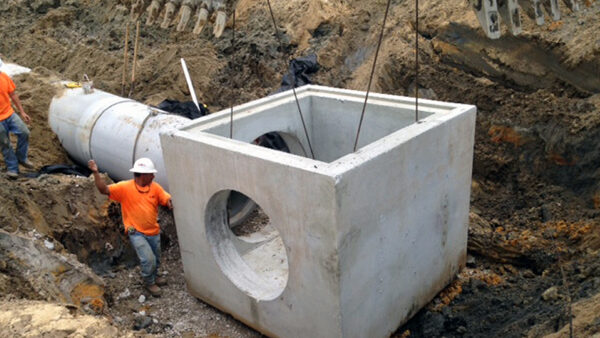 Storm Drain
Preparing you for rainy days.
We are fully equipped for all your storm drainage needs.

SJ&L, Inc. regularly installs underground storm pipes, detention and retention systems, inlets and storm structures.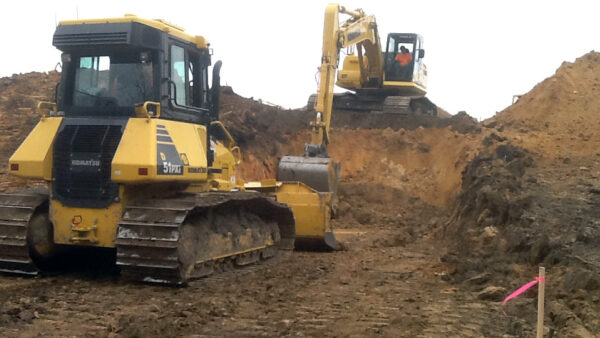 Earthwork
Fully equipped and ready to dig.
We proudly maintain a full service grading division capable of handling all of the earthwork components of your project. Land clearing, mass excavations, grading, roadways, parking lots and building pads are all constructed in a safe and efficient manner with an emphasis on safety, schedule and budgets.

Every SJ&L, Inc. earthwork crew is staffed with a foreman that is OSHA compliant Competent Person. From estimating to physical construction, your project is always on the hands of highly experienced team of professional estimators, project managers, foremen and superintendents.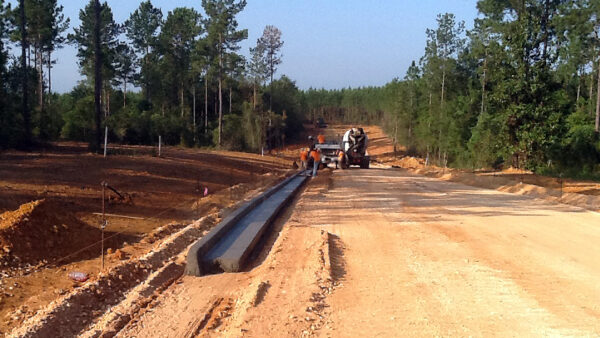 Additional Site Work
Sound subcontractors
SJ&L, Inc. stands by all our proven and reliable subcontractors to perform our concrete projects. These subcontractors have produced a multitude of high quality, on-time and on budget projects for SJ&L. Typically, this work is limited to box culverts, curbing, curb and gutter, sidewalks and concrete pavement. From estimating to construction, your project will be managed by a highly experienced team of professional estimators, project managers, foremen and superintendents.

SJ&L, Inc. does not perform asphalt services in house. However, we rely on a host of proven asphalt sub-contractors that we have utilized in the past to produce a total and complete project. From major roadways to parking lots, SJ&L, Inc. should be your contractor of choice.
See us in action!
Check out some of our past projects.
View Projects